BBT In The MEDICAL FAIR BRASIL (2018)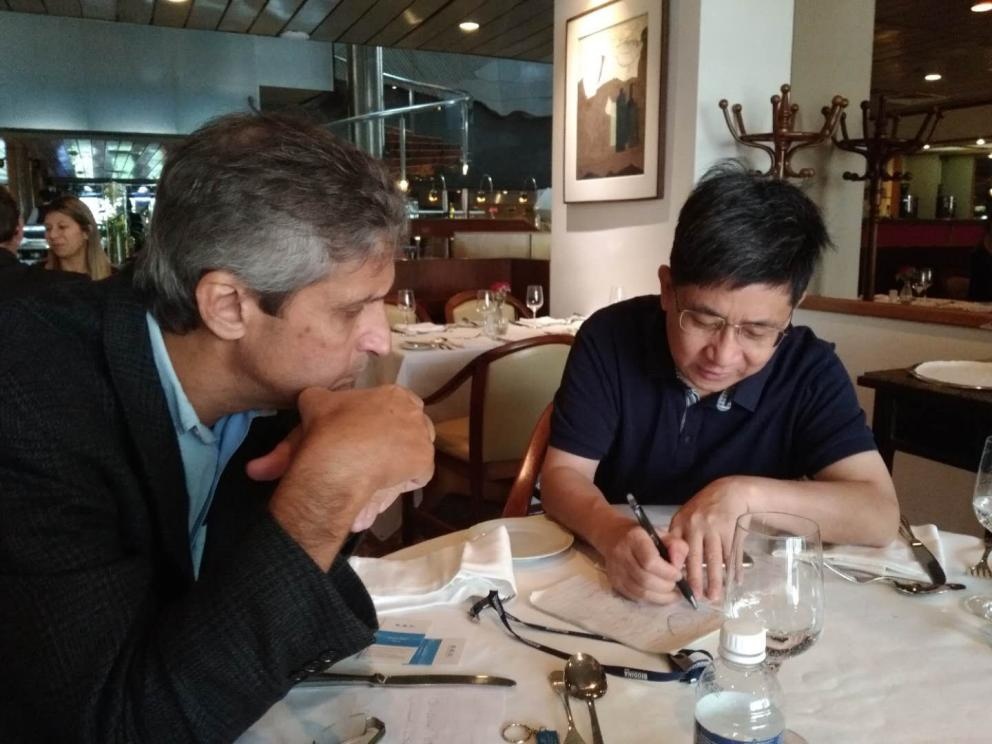 The Sao Paulo International Medical Equipment Exhibition HOSPITALAR 2018 is a professional exhibition jointly organized with the famous MEDICA exhibition in Germany and certified by the International Hospital Federation (IHF). In 2000, it was awarded the title of "Reliable Business Exhibition" by the US Department of Commerce, and it is the most authoritative medical equipment exhibition in Brazil and Latin America.
As the most important international medical equipment exhibition platform for the development of the South American market, we can't miss it. Look, this time is our boss Mr.Qiu personally led the sales elites to Brazil to visit the exhibition.The picture shows Mr. Qiu is discussing cooperation details with our potential customers.
As the person in charge of a company, Mr.Qiu, he teaches people tirelessly, works hard, pays attention to details, pursues perfection, and is full of enthusiasm for work. He works hard to lead us to bring the most advanced and cutting-edge technology out of the country.
Take every customer seriously, understand their needs, and strive to achieve consistency, and ultimately achieve both parties' satisfaction.
Related Ultrasonic Surgical System Products