BBT 47Khz Ultrasonic Scalpel
To fill the gap of domestic 47KHz ultrasonic scalpel technology;
Our Original Intention
To fill the gap of domestic 47KHz ultrasonic scalpel technology;
Improve the utilization rate of medical equipment that is already in short supply and reduce the cost of expensive foreign brand surgery;
Respond to the policy of localization of high-end medical devices and localization of high-value consumables.
Our Advantage
Domestic exclusive registered 47Khz ultrasonic scalpel.
The only matching 47Khz ultrasonic scalpel in the country.
Performance can be perfectly compatible with the 47Khz ultrasonic Generator on the market.
Reduce the frequency of surgical instrument replacement during the operation, reduce the probability of infection, reduce the occurrence of postoperative complications, and save patients' medical expenses.
Simple operation, high quality and best price.
Features Of BBT 47Khz Ultrasonic scalpel
The full name of 47Khz ultrasonic scalpel is "ultrasonic cutting hemostatic scalpel". It can be used to cut all soft tissues of the human body except bone tissue and fallopian tube. It has been widely used in various surgical operations.
Available in 3 size:14cm,23cm &36cm
Working principle (Thermalization effect)
Under normal circumstances, the critical point of lethal temperature for tumor cells is 42.5~43.0℃, while that for normal cells is 45℃. For liver tissue, a local temperature exceeding 58℃ can cause tissue coagulation necrosis. The Texuka ultrasonic knife can rapidly increase the tissue temperature of the target area to more than 7o ℃ within 0.5 seconds, so that the protein in the treatment area will rapidly appear coagulative necrosis, which has a therapeutic effect.
Video Of BBT 47Khz Ultrasonic Scalpel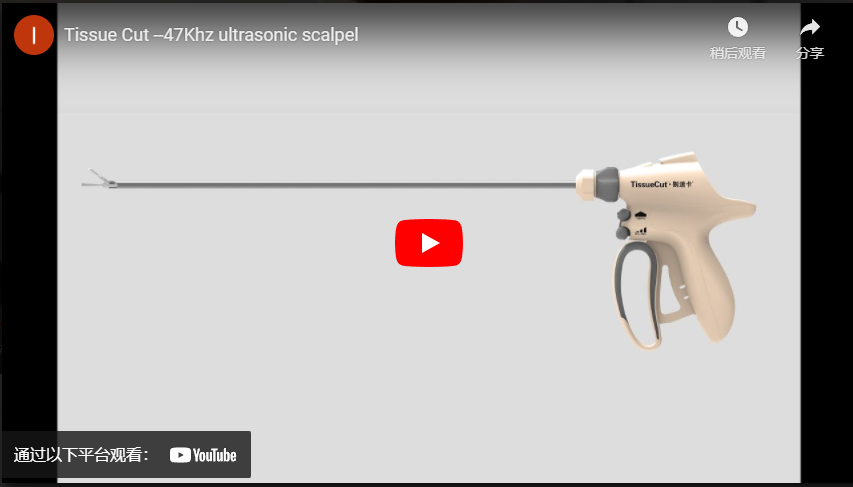 Cavitation effect
Through the intense expansion and contraction of the bubbles, the tumor cells are mechanically destroyed.
47kHZ Scissor Ultrasonic Scalpel (SagaSure)
* Can be operated with SG2 transducer
* Each ultrasonic scalpel goes through 20 procedures, and the quality is absolutely guaranteed
* Cutting speed, coagulation effect and service life have long been recognized by the market
* After-sales service has absolute advantages, complete clinical service in time
* Suitable for thyroid and breast surgery
* Only suitable for single-use, to avoid cross-infection during surger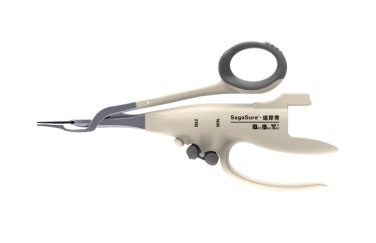 Types Of Transducer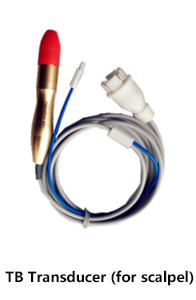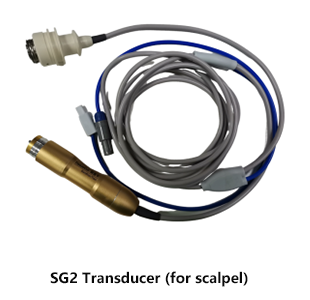 One three-wire power cord is attached to The Instrument, which accordingly requires outlet containing three-wire receptacle with ground wires (ground wires should be properly grounded). User must periodically check ground wires, insulation among the three wires, outlet, and power cord.
Technical Data:
Power supply: 120/220-240V AC
Frequency:50/60 Hz
Input:360 VA
Fuse rating :4A, 250A
Output Frequency:47KHz
Packing specification:
540*184*40mm
Video Of Tissue Cut
Any question about our ultrasonic surgical systems products?
We are here to help you.
Related Ultrasonic Surgical System Products