VaginaLove Vaginal Rejuvenation System
Physiologic changes in a women's life, such as childbirth, weight fluctuations and hormonal changes due to aging and menopause, may alter the laxity of the vaginal canal, damage the pelvic floor, and devitalize the mucosal tone of the vaginal wall. These events often lead to the development of genitourinary conditions such as stress urinary incontinence, vaginal atrophy, dryness, and physiologic distress affecting a woman's quality of life, self-confidence, and sexuality. The VaginaLove Matrix RF system is a state-of-the-art, non-invasive treatment that provides optimal results for various feminine indications-regardless of your age or stage in life. The VaginaLove procedure is safe, painless and quick, producing results almost immediately with zero downtime.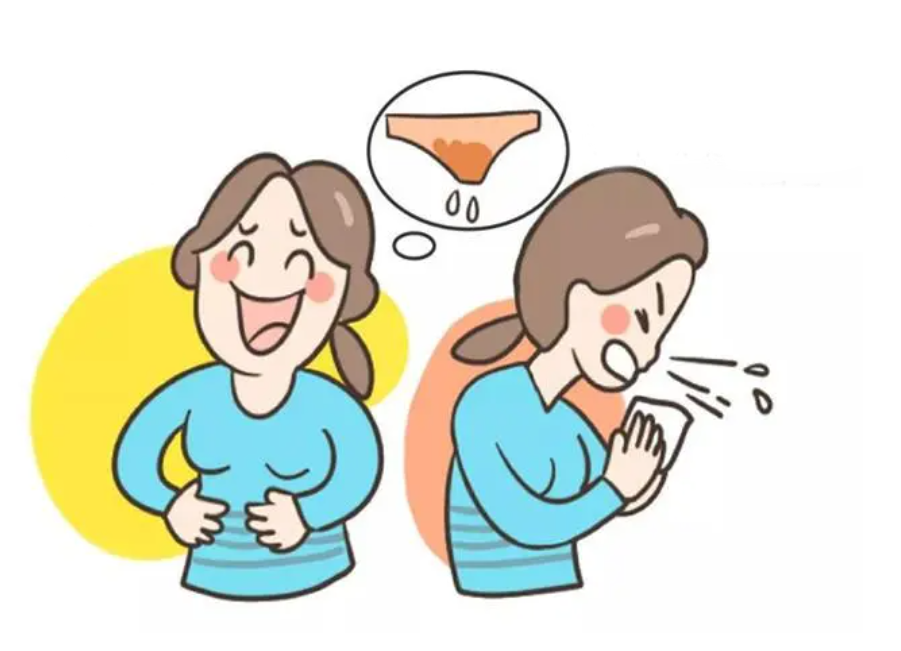 Like skin, vaginal tissue is made up of collagen fibers which give it strength and flexibility. VaginaLove uses temperature-controlled Matrix radiofrequency to rejuvenate and restore functionality to the vagina area. A slender pencil-like probe is used to deliver a warm, comfortable heat to labia, vulvar, and vaginal tissue, immediately shrinking and changing the structure of atrophic tissues which also encouraging collagen fiber production over time. Tissue tone and function are thereby restored these areas, resulting in vaginal tightening and increasing desired sensitivity. The nervous tissue in and around the vagina are also regenerated, which improves the functionality of the entire vaginal area-normalizing blood flow, increasing lubrication, boosting immune resistance and restoring the strength and elasticity of the vaginal walls.

Pelvic Floor Dysfunction Restoration
Stress urinary incontinence, pelvic pain, pelvic organ prolapses, pelvic inflammation
Vaginal Rejuvenation
Vaginal laxity, vaginal dryness, pain during intercourse, vaginal atrophy, wrinkled labia and vulva area, labia majora laxity
THE ADVANTAGES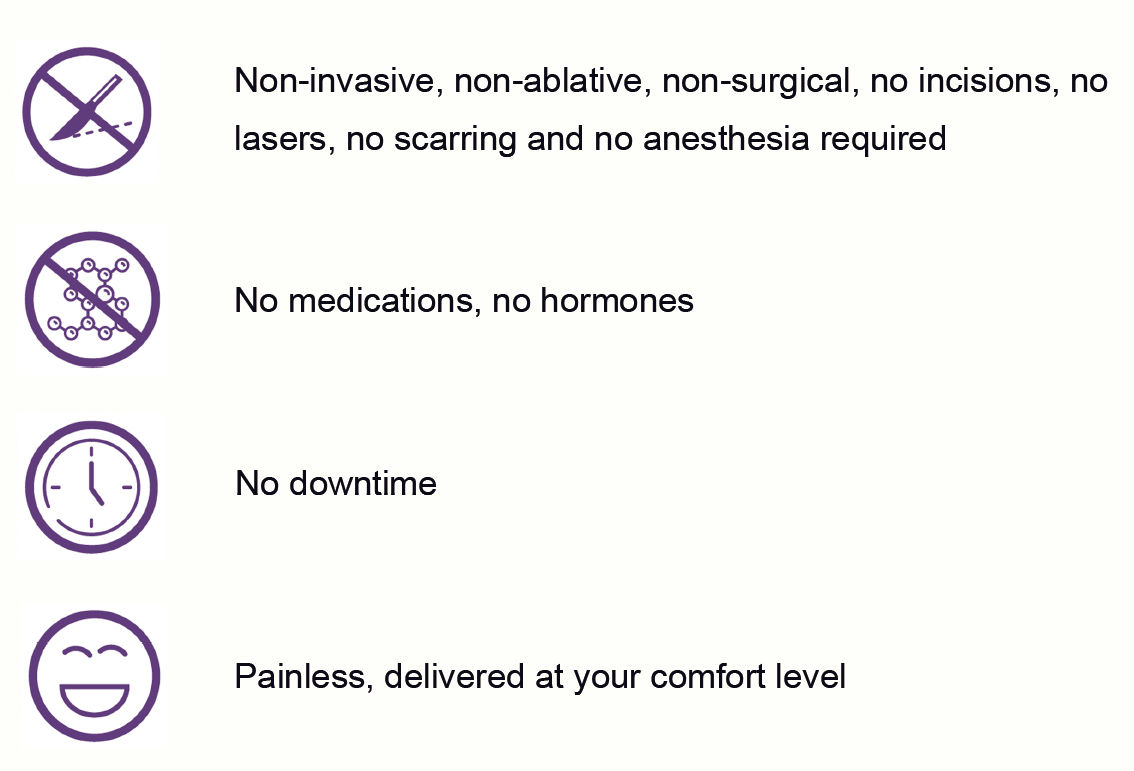 WHAT ARE THE BENEFITS
1. How soon do you see results?
Many patients notice immediate improvements. As the weeks go on, your should experience even better results. This is because collagen production takes time.
2. How many treatments are recommended?
The number of treatments that are needed will vary by different patient's conditions. 6 treatments are recommended for optimal results. First 3 treatments scheduled once a week, next 3 treatments once a month.
3. How long do the result last?
VaginaLove treatment result lasts for about 9-12 months, and it is recommended that patients get an annual maintenance treatment thereafter.
4. Is VaginaLove treatment painful?
No, the VaginaLove treatment is very comfortable and well-tolerated procedure. It is performed in the physician's office without surgery or anesthesia.
5. Who is good candidate for the VaginaLove?
Candidates for the VaginaLove are women who, due to childbirth or the aging process, have experienced loosening or vaginal tissue, loss of libido, reduced sexual satisfaction, vaginal dryness, and leakage problems and etc.
6. Is there any downtime associated with VaginaLove?
There is no downtime or after-effects with VaginaLove, and all normal activities can be resumed immediately after the procedure.
7. I have darker skin, can I still get this treatmetn done?
Yes, VaginaLove treatments uses radiofrequency technology, which is safe for patients of all skin types.
8. Can I get VaginaLove treatment if I'm pregnant?
No, this treatment cannot be performed while you are pregnant.
Any question about our ultrasonic surgical systems products?
We are here to help you.
Related Ultrasonic Surgical System Products